After working with the actual gameplay for a while, I hit a wall. Testing the game has become increasingly more difficult because I hadn't developed the main menu as much as I should have. So within the last couple days, I relooked the menus I had before, and redesigned them a bit.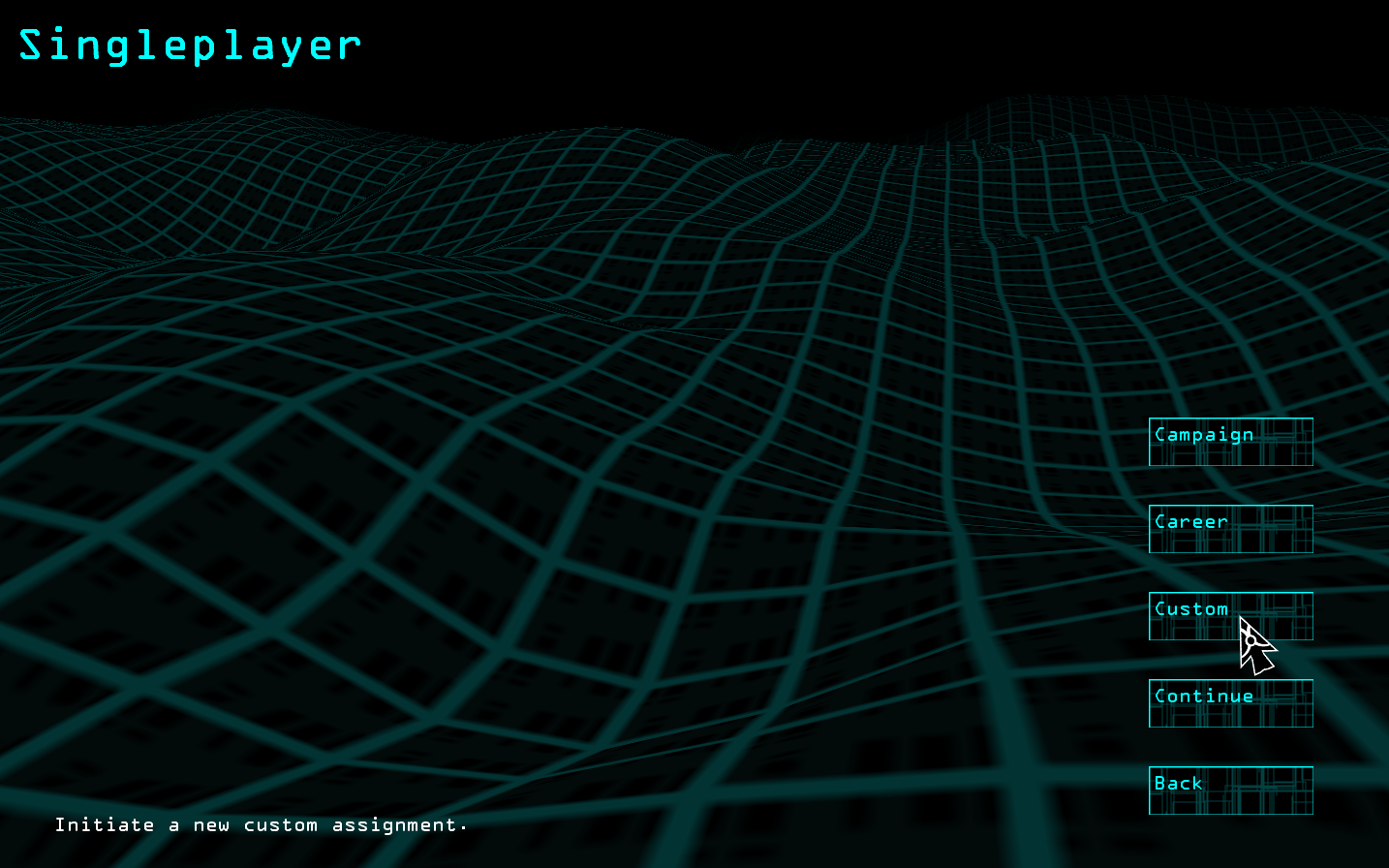 This is the singleplayer screen as of now. There are three types of singleplayer gameplay that I want to have, campaign, career, and custom. Campaign would involve the plot line of the game (and probably would be worked on last since I'm not good with stories).
For the career mode, I was thinking about allowing the players to create a character, that would take on random tasks to progress themselves even further.
As for the custom assignment, players would take on an assignment that they set the preferences too. The continue button below it would allow them to load a previous game they saved.
The profile screen has been implemented and modified a bit as well. Players can create, delete, and log into profiles which are saved on their computer. As of now, these profiles can have a name (respectively), a profile type which involves kind of how they play the game, a profile difficulty, and three different classes.
I'm not sure if I'm going to keep the class system like it is now, but so far the player can be one of several different classes, ranging from combat classes, to engineering classes, recon classes and so on. I also want to allow players to have multiple classes at the same time, so that they can really customize how they want to play. Although, I might change up the design on this in the future.
Textures
Up until now, the terrain was only textured with noise based terrain. I used purely noise to test whether textures had worked or not. 
Today, the game uses some of the same ways it generates the topographical data of the terrain in order to generate the textures as well. Bump mapping on the textures is also now supported.
Liquids
A basic basic liquid object was also added. The liquid is a bit dull as of now, but I hope to get some normal mapping in soon on the object.
A bit more on cities..
This is a very rough visualization of a potential way that cities could be generated.
I was thinking of having a bunch of shapes to be created in order to make out a city grid. Each rectangle could be replaced with a building, or set of similar buildings, and roads could be squeezed in between the rectangles. The idea is still a work in progress, but its a step closer towards adding the first towns and cities.
This is some of the current features which are supported and operational so far, and some things which I am working on.
Terrain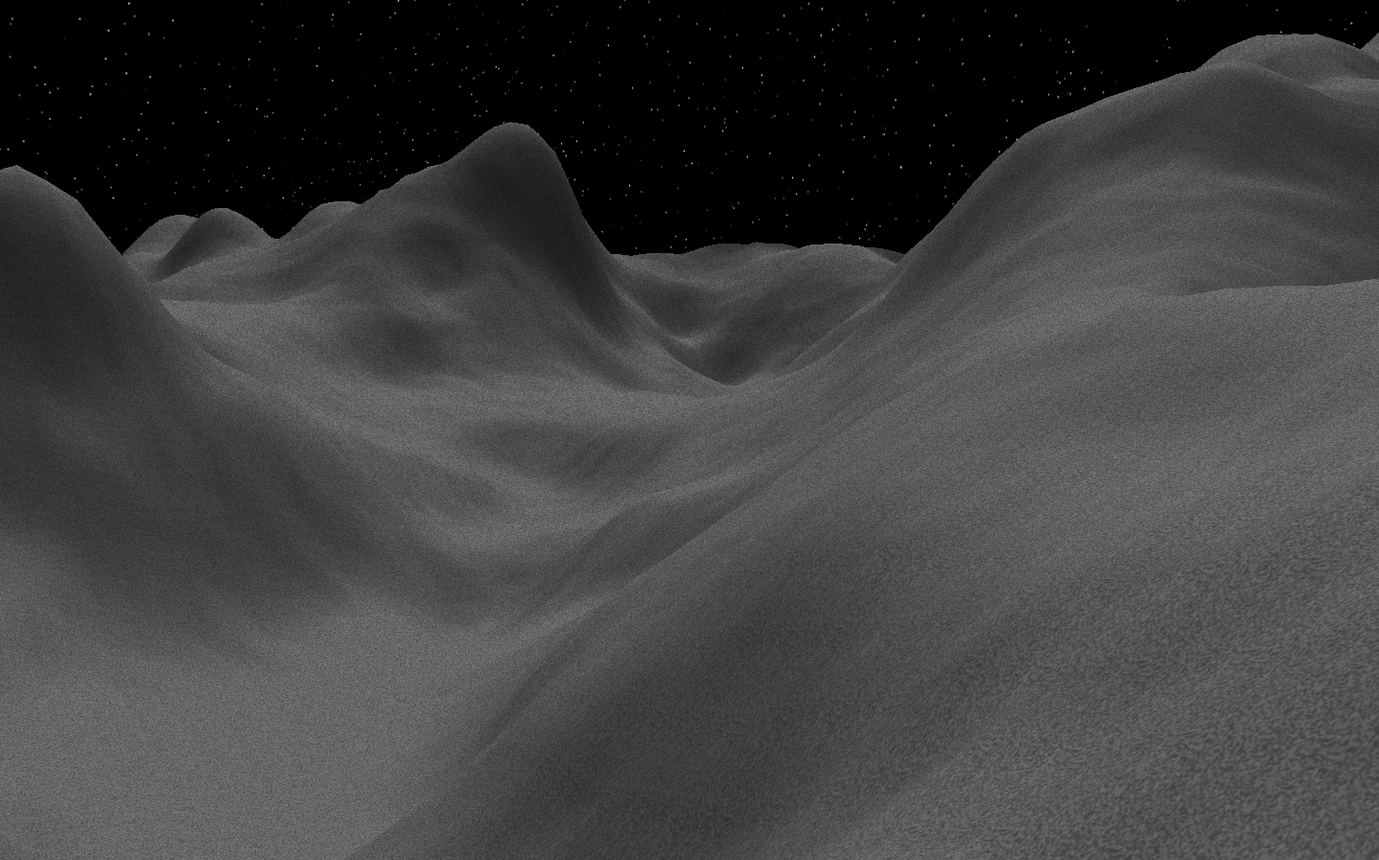 This is the first version of the terrain system. The terrain is procedurally generated, and loads only sections of the terrain at a time. Unfortunately, it only supports one texture as of now, and a system which will allow multiple textures is being worked on.
Skybox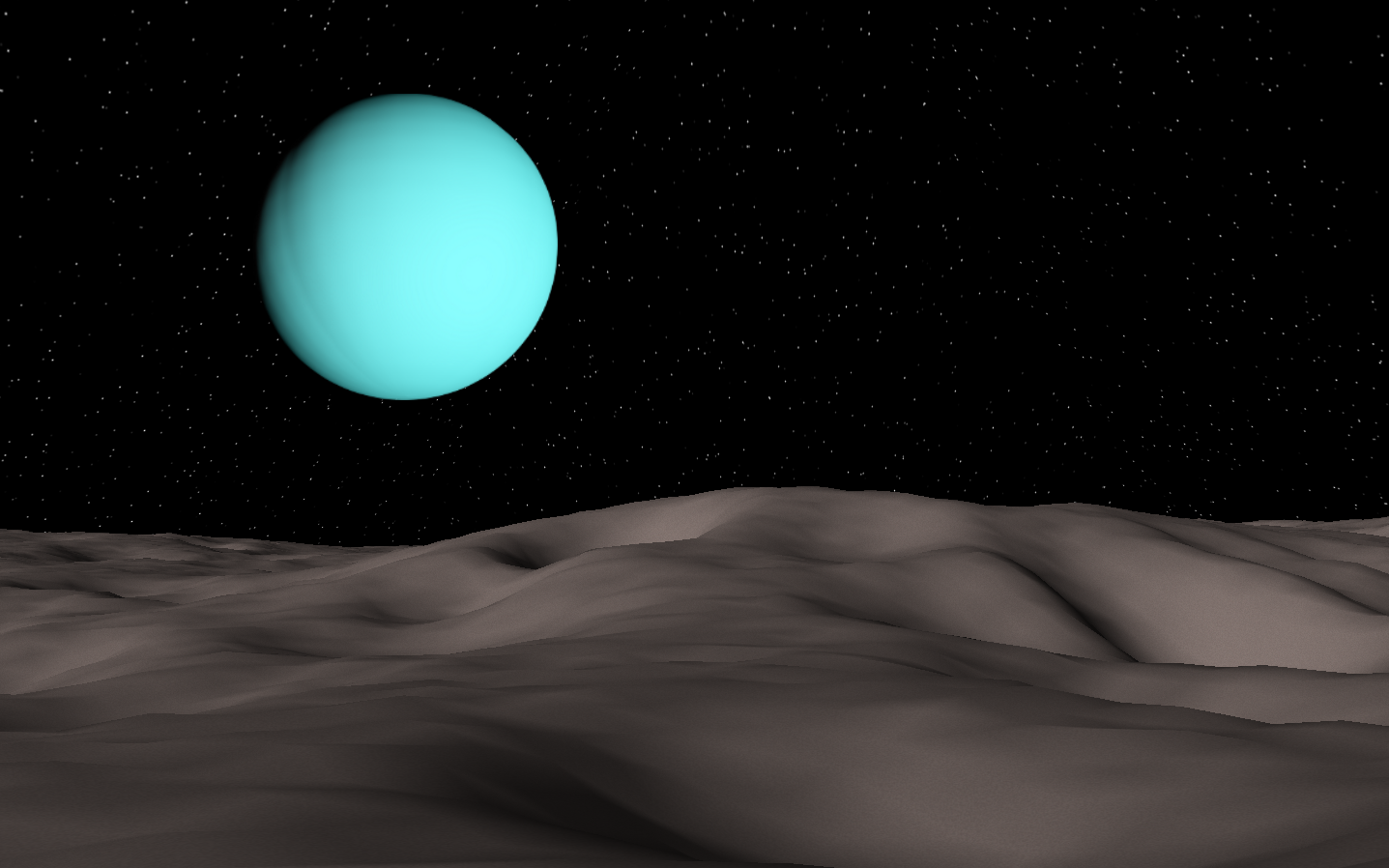 Currently, there is a procedurally generated sky full of stars (which unfortunately because of how small the picture is they may be a bit hard to see) and the system also supports close by planets and such to also be displayed as well.
Cities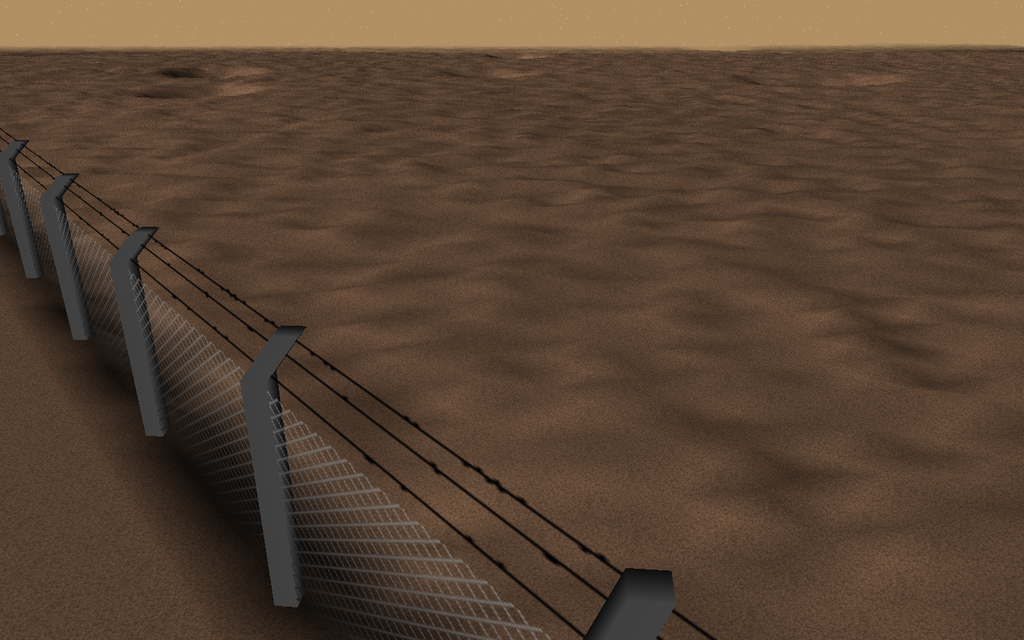 One other thing I'd like to mention is that I have started work on the city generation. What you see here is the very first "structure" that can be in a city. In fact, its the only one I have done so far. However, the fences are spawning correctly as of now, and I hope to get other buildings working soon.
By the way, the fences are also procedurally generated. They're a bit dull looking as of now, but I hope to add more detail into them soon :)